BLOG: Stefanik seeks funding to combat invasive species that attacks hemlocks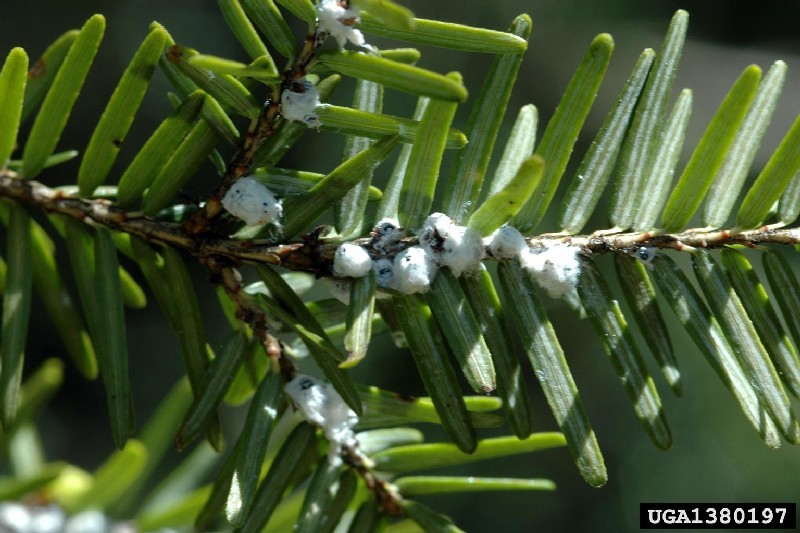 U.S Rep. Elise Stefanik and U.S. Rep Peter Welch of Vermont wrote a letter to Department of Interior Secretary Ryan Zinke, asking him to identify strategies and funding to combat the arrival of the invasive species hemlock woolly adelgid.
Environmentalists are worried about this land-based invasive species. The aphid-like insect only attacks hemlocks. It was introduced from Japan sometime in the 1950s and was first discovered in New York in 1985 in the lower Hudson Valley and Long Island, according to the state Department of Environmental Conservation.
Now, it has been found as far north as Schenectady and could be on the doorstep of Lake George, which has one of the largest concentrations of hemlock. The death of this species also affects animals that feed off the trees including moose, black bears, salamanders and migrating birds, as well as lichen and plants. Companies such as Finch Paper also use a lot of hemlock in their manufacturing of paper.
"This invasive insect threatens the health of forests in our region and it is critical that we respond quickly to its arrival in our region," Stefanik said in a news release. "As the co-chair of the Invasive Species Caucus, I will continue to work at the federal level to ensure that our natural ecosystems are protected from invasive species that threaten the health of our district's pristine wildlife."
"Vermont's forests are a central part of our economy, environment, and way of life," said Welch in a news release. "Unfortunately, our trees are threatened by the spread of invasive species such as the hemlock woolly adelgid. It is critical that the Department of Interior work with state and local agencies and provide the necessary resources to prevent the spread of these species and maintain the health of our forests."
Juvenile hemlock woolly adelgid look to attach themselves to a host tree at the base of the needles. They insert their long mouthparts and feed on the tree's starches, according to the DEC. Among the treatments are applying insecticides directly to the tree bar. The long-term solution is producing a type of beetle that will eat the hemlock woolly adelgid.