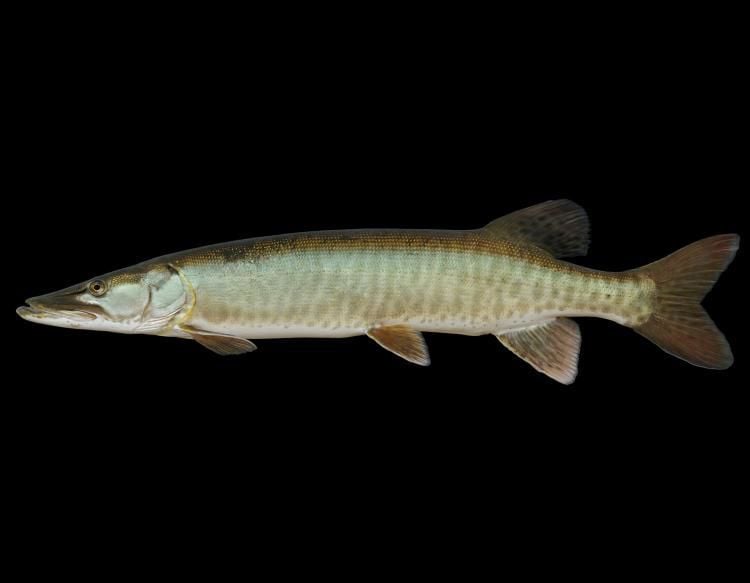 A few days ago, there was an uproar on a Vermont fishing site on Facebook about a picture that was posted that featured a guy who was showing off a pile of fish he had caught and kept when fishing through the ice on Lake Champlain.
Most of them were northern pike. One, though, clearly wasn't. It was a female muskellunge, and showing off a dead one caught in a lake where they can't be kept is a no-no.
Not surprisingly, Vermont fisheries officials got wind of it, and a northern Vermont angler got some court paperwork for the indiscretion. (Muskie can be kept in New York, including the New York side of the lake, with the creel limit one per day 40 inches or longer. The one the Vermonter kept was 34 inches.)
Vermont fisheries staff are trying to establish a muskie population on Lake Champlain.
"Fishing regulations exist for a purpose, and in this case, the no-harvest rule is designed to protect stocked muskie as they grow, reach maturity and hopefully spawn themselves – contributing to the development of a self-sustaining population. This muskie would have likely deposited around 150,000 eggs this spring," Vermont Fisheries Biologist Shawn Good said in a news release. "Growing from 5 to 34-inches in just six years demonstrates that we have the potential to develop a really great recreational fishery for muskie here in Vermont. We have great habitat and ample food resources.  Muskie have the potential to reach 60 inches in length and provide a truly amazing recreational fishing opportunity.  We just need to give them a chance to grow and reproduce.  The ultimate goal is to have a fishery that can support some level of angler harvest in the future."
The moral of the story: Know what you have caught, and what you can keep. It can be difficult to determine with some regulated species that look similar, such as landlocked Atlantic salmon and brown trout, splake and brook trout, muskies and tiger muskies. But the onus is on us as anglers to make an accurate determination before killing a fish.
If in doubt, throw it back.
The muskie picture that ran on Facebook clearly showed a fish with much different coloration and markings than a pike. That should have been the tip-off to the fisherman that he may want to check the rule book before taking it home.
But as many of us have seen time and time again, there are a lot of guys out there who feel the rules don't apply to them.
Don Lehman covers police and court matters, Warren County government and the outdoors. He can be reached at 518-742-3224 or dlehman@poststar.com
Be the first to know
Get local news delivered to your inbox!