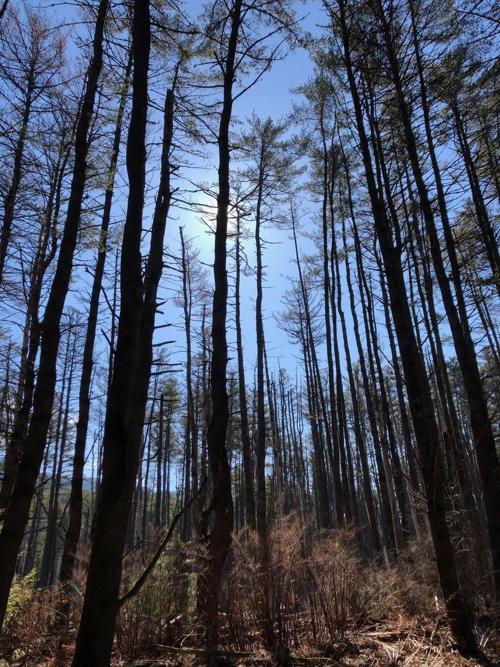 Well. we are all going to be looking for things to do for at least a few weeks.
Those of us who enjoy the outdoors know how to spend our down time, but for those who haven't been as outdoors-oriented, this is the opportunity to learn about the hiking trails, bicycling opportunities and maybe get back to the fishing you enjoyed as a kid.
April 1 will bring the first day of spring trout season, though it's not clear what stocking will be done in light of zebra mussel infestation at a state hatchery and the viral work slowdown we are going to see. Still, there are plenty of wild and holdover trout, and the state's catch-and-release seasons for bass and other species can give you a day to keep kids busy.
Some good, easy-to-access spots in our region include Hovey Pond in Queensbury and nearby stretches of Halfway Brook. The DEC website has lots of information to peruse. Another good place to get information and ideas is any of our local bait and tackle shops or the staff at Dick's Sporting Goods.
We have many entry-level places for new or young hikers, highlighted by the town of Queensbury's phenomenal trail systems at Rush Pond, Hudson Pointe and Gurney Lane, as well as the Queensbury Land Conservancy's properties, Cole's Woods in Glens Falls/Queensbury, the Feeder Canal trail through Glens Falls to Hudson Falls and Fort Edward.
The Feeder Canal Trail, Betar Byway and Warren County Bikeway are great places to spend some time on two wheels. The state has also waived fees at state parks as another effort to encourage people to get outdoors.
My wife and I headed to Tongue Mountain in Bolton/Hague for some hiking and photography on Sunday between COVID-related early morning and afternoon work shifts, and found a dozen or so other vehicles in the parking lot. Northwest Bay Brook Falls was raging, and was therapeutic to watch as it roared with snowmelt.
It is easy to social distance in the woods, and it is also good to get exercise to stay healthy. A walk away from everyone and everything can be a great stress reliever in these trying times.
Don Lehman covers police and court matters, Warren County government and the outdoors. He can be reached at 518-742-3224 or dlehman@poststar.com
Be the first to know
Get local news delivered to your inbox!