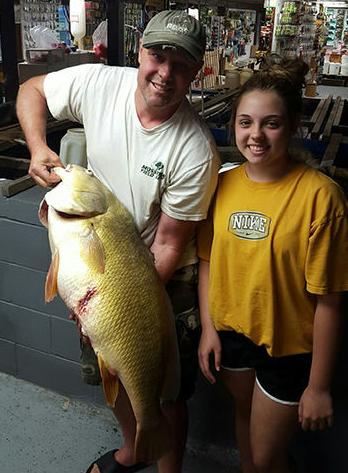 The state's most recent angler creel surveys show that Warren County is one of the most popular destinations for fishing, and more people are fishing two of our more popular local waters, the Batten Kill and Lake Champlain.
Warren County had the fourth highest spending among anglers for 2017, the most recent year surveyed, and the figure is particularly impressive when you look at who the top three counties were. Two of them, Oswego and Jefferson, have Lake Ontario access, and the trout, salmon and bass fishing on Ontario has exploded in recent years.
Third was Delaware County, home to some of the state's top trout streams, and not too far from major population centers in the New York City area.
So for Warren County to finish fourth ($11.7 million brought in) in that company shows that the fishing we have locally on Lake George, Schroon Lake, Schroon River, Brant Lake and dozens of other smaller waters have really caught the interest of fishermen and women from around the state and Northeast.
Essex County finished sixth at $11.4 million, which was also impressive. Lake Champlain and the Ausable River are big draws for anglers in Essex County. Washington and Saratoga counties were surprisingly low on the survey, though neither has the major water that is home to charter captains and operations that bring in large numbers of anglers.
That said, two waters in the county were cited for the increase in angler visits, the Batten Kill seeing a 61 percent increase and Champlain a 72 percent increase. The Batten Kill results assuredly stem from the fact the trout fishing has improved thanks to habitat restoration by myriad public and private organizations.
Among our local counties, trout were the most popular species in Washington County, while bass were the big draw in Warren, Essex, Hamilton and Saratoga counties.
The data stems from information that was provided voluntarily by anglers who bought licenses in 2017 and the DEC contacted for surveys on fishing habits. I would have loved to give my reports, but alas I did not luck into an invitation.
(My first reaction when seeing this was report was that only in New York state government can 2017 data be released in 2020 and called the most current, but when you look at the sheer volume of data that was processed, you can see why it took that long to put it all together.)
In all, fishing is a hobby that has an estimated $2.14 billion annual economic impact. with anglers putting in nearly 20 million fishing days.
Don Lehman covers police and court matters, Warren County government and the outdoors. He can be reached at 518-742-3224 or dlehman@poststar.com
Be the first to know
Get local news delivered to your inbox!