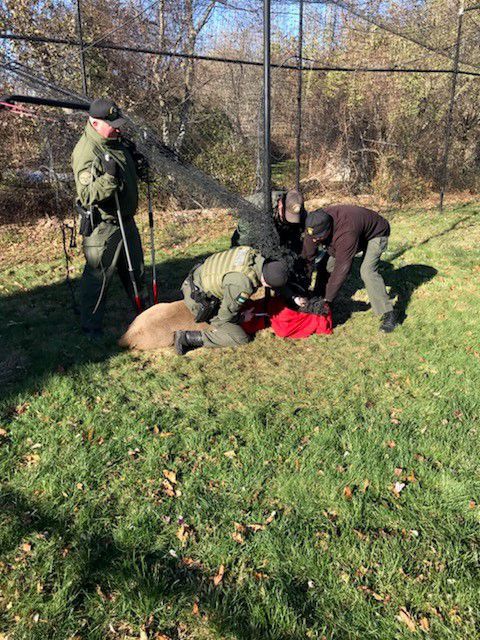 A buddy of mine said he drove by Carter's Pond in Argyle over the weekend and seeing ice fishermen out on the hardwater.
I also saw some pictures of guys out on Lake Durant over the weekend, pulling some sizable (30-plus-inches) tiger muskies through the ice.
It's one of the earliest ice fishing seasons in decades, though the snow and rain of the past few days won't help conditions. It's rare to have fishable ice during hunting season, but some of the diehards don't pass up early ice and the success that can be found.
The forecast over the next two weeks doesn't look great for making more ice, but smaller waters like Carter's Pond are probably locked up for the season. So it goes without say
You have free articles remaining.
Those who aren't in ice fishing mode are still in the woods, and it looks like it's going to shape up as a good season for the buck take, particularly in the Southern Zone. The snow and cold of the first week of the Southern Zone really helped.
State conservation officers and forest rangers continue to have a busy fall dealing with hunting-related issues. Rangers were called out in Long Lake on Nov. 14 to search for an overdue 82-year-old hunter, who eventually found his way to his vehicle by mid-evening.
Conservation officers on Long Island dealt with a buck that got tangled up in the netting of a backyard batting cage, freeing it by cutting the netting.
Having freed squirrels and woodchucks from a neighbor's batting cage netting, and seen a woodpecker thrash it's way free when caught in one, it is clear those structures are a disaster for wildlife. Please take the netting down in the winter.
Don Lehman covers police and court matters and Warren County government. He can be reached at 518-742-3224 or dlehman@poststar.com