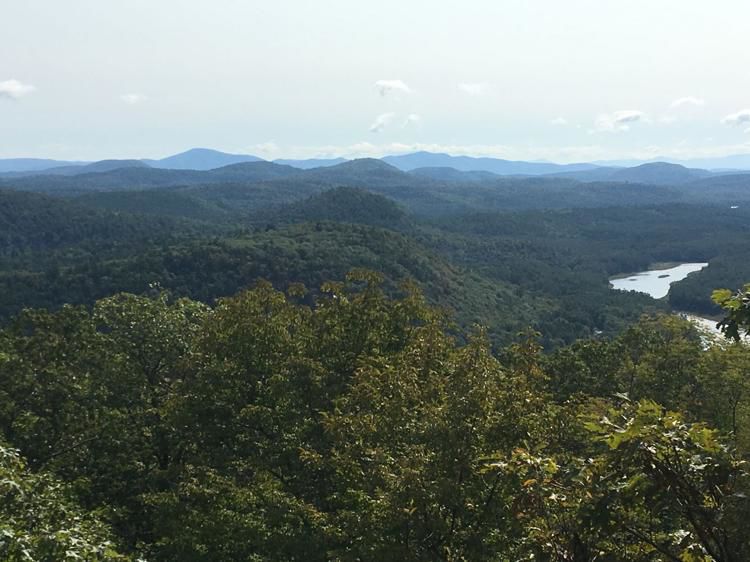 Hikers, skiers and campers from around the Northeast have enjoyed the wooded offerings at Dippikill Wilderness Retreat in northern Warren County for decades.
The 1,000-acre complex of campsites, lodges and hiking trails off Dippikill Road near the Thurman/Johnsburg town line is owned by the SUNY Albany Student Association, but has been open to the public for decades. Adirondack Explorer had a nice writeup about its history earlier this year.
Unfortunately, the property has now been closed to the public, apparently because of a few bad actors who ruined it for the rest of us.
The property's board of directors recently voted to limit access only to "affiliates" of SUNY Albany, which includes students, alumni, employees and former employees.
An inquiry to the caretaker was directed to the board of directors. But from what I was told, misbehavior by some non-SUNY guests in recent years led to a push to squeeze them out for safety and property preservation reasons.
I can say that my wife and I had a concerning run-in with a group of loud, inebriated campers there during one of our last hiking visits, so I can see from where the change has originated.
It's unfortunate that exceptions can't be made for hikers, as the times we have hiked the retreat's trails we have seen nary a soul in the woods. And hikers generally cause little to no trouble.
So those of us who hike around here have lost another option, as we keep hearing about overcrowded trails. And it's not just the High Peaks that are getting pounded. We went to the Buck Mountain trailhead in Fort Ann on Sunday to go to Pilot Knob Mountain and found the parking lot full by 10:30 a.m. and there were at least 15 cars parked on the road, not a good safety situation on that narrow road, when we exited a few hours later.
Don Lehman covers police and court matters and Warren County government. He can be reached at 518-742-3224 or dlehman@poststar.com
Be the first to know
Get local news delivered to your inbox!