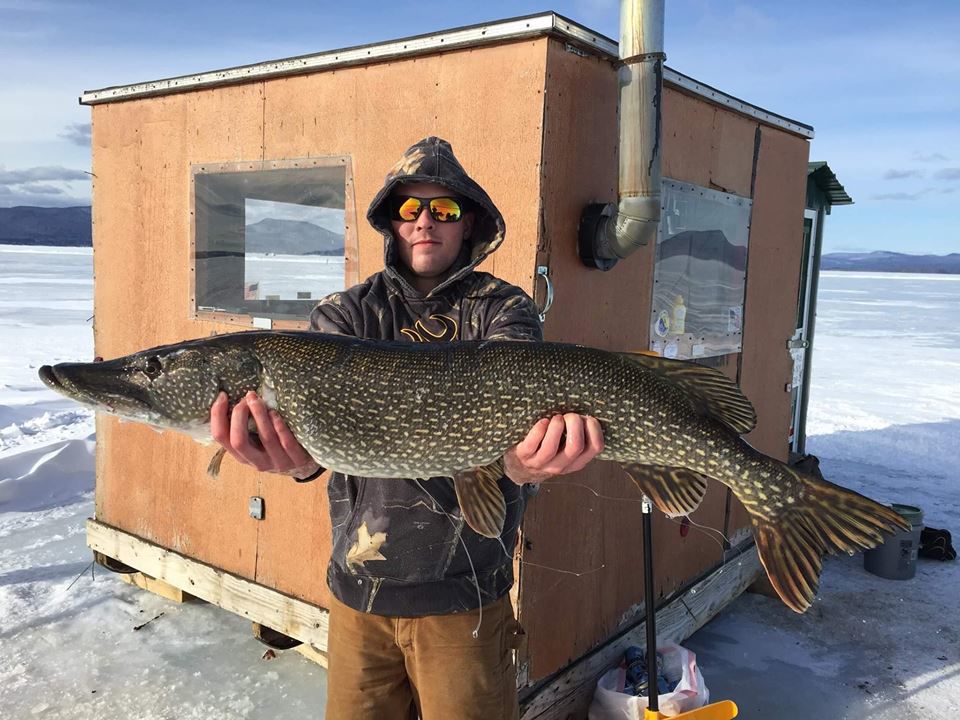 I've never really understood why some anglers call Great Sacandaga Lake the "great desert," claiming it is not a good lake to fish, because it gives up some huge pike, walleye, bass and even a few trout.
Yes, it's a big lake, and as a 90-year-old man-made lake, it isn't very old in the grand scheme of things, so it doesn't have centuries of cover or a lot of weedbeds. But there is a lot of structure under the water, and a lot of shallow bays.
A northern pike that came out of Sacandaga last weekend was the buzz of the online fishing world, a 19-pounder that was pulled through the ice.
The biggest fishing headlines from the lake these days seem to stem from pike and walleye catches, and winter is the time of year when we see our biggest pike from waters like Sacandaga, Lake George, Schroon Lake and Indian Lake. Last winter, a 25-pound northern that was caught through the ice at an unspecified St. Lawrence County water made big news.
You have free articles remaining.
The state record pike, a 46-pounder, was caught in Sacandaga in 1940. Since the lake was created in 1930, that fish either had a crazy growth rate, or came down from one of the lake's tributaries, it would seem.
With Lake George iced over and every other lake around here buttoned up as well, it's shaken out to be a good ice fishing season. Lake George has been giving up a lot of lakers and perch, with at least one lake topping 10 pounds.
Cossayuna Lake has also been giving up some big pike and tiger muskies.
Unfortunately, this week's snow is going to make for tougher going on the ice. But there's no big warmup in the picture, so expect decent ice to linger for a while.