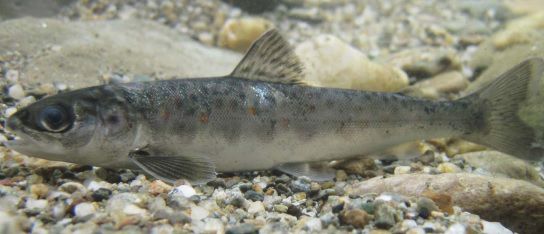 As in many lakes in the Northeast, the Atlantic salmon in Lake Champlain are considered landlocked, not able to leave to get to the sea or spawn. (Lake George's salmon are also landlocked.)
But efforts to restore the tributaries, remove dams and plant salmon in tributaries on Champlain so the fish will seek to return there to spawn seem to be coming to fruition.
Researchers with the Lake Champlain Basin Program announced last week that salmon fry were again found in the North Branch of the Boquet River, the first time they had been found in a New York tributary to the lake since 2017. That 2017 discovery broke a 150-year drought in documented salmon reproduction on the lake's New York side.
In 2016 fry were also found in the Winooski River in Vermont, a major lake tributary.
The third discovery in four years is a great sign of progress toward naturally reproducing salmon in the lake, instead of reliance on stocking. Damming of tributaries played a big part in the end of salmon reproduction, but the removal of dams has allowed fish to make their way to the streambeds they need to use to spawn.
Be the first to know
Get local news delivered to your inbox!