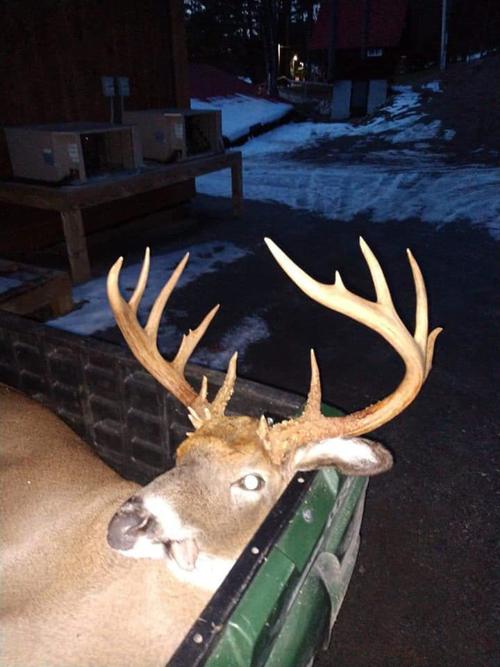 It will be interesting to see what the statistics show when the state's big-game hunting seasons wrap up. It seems to be have been a good year, particularly in terms of antlers. A lot of bucks with some big head gear have been taken.
Years of work for a group who hunt the Pharoah Lake Wilderness area yielded a monster of a buck on Thanksgiving day. It weighed in at 209 pounds, with a 17-point rack.
Brant Lake resident Daniel Bentley posted on Facebook that he and his boss had been chasing it for three years, and his boss tagged the monster on Thanksgiving.
They have revealed only that it was shot in Wildlife Management Unit 5G, which stretches from northern Warren and Washington counties up along Lake Champlain to northern Essex County.
This snow storm should allow those who still have tags to fill to have a decent shot at some late-season venison. But with deep snow falling in some parts of the southern Adirondacks, particularly Saratoga and Fulton counties as well as southern Washington County, a heavy early snowpack could make for a tough winter for wildlife.
Don Lehman covers police and court matters, Warren County government and the outdoors. He can be reached at 518-742-3224 or dlehman@poststar.com
Be the first to know
Get local news delivered to your inbox!