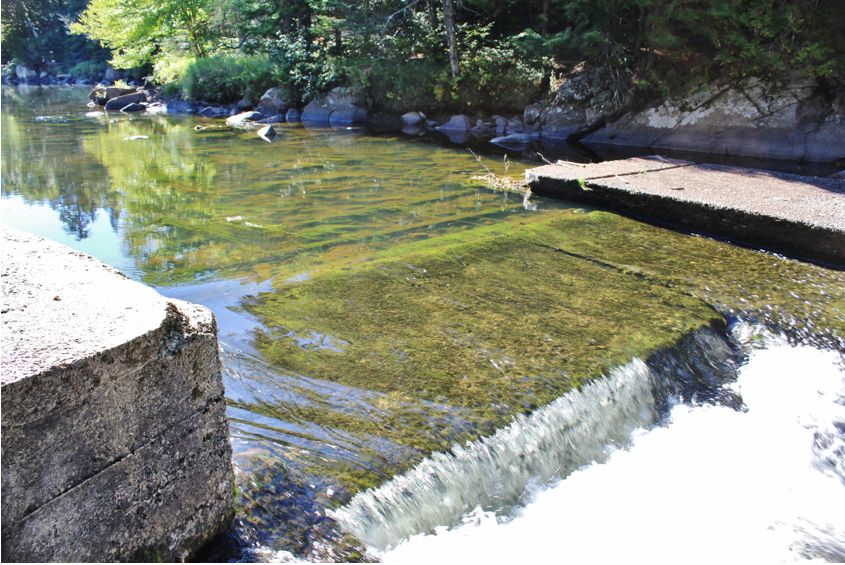 A dam on the West Branch of the Ausable River that has long been a target of trout anglers and environmental groups is coming down this fall.
Three regional chapters of Trout Unlimited have worked with a number of groups to get funding and plans in place to remove the Quarry Dam, which is about 4 miles east of Lake Placid on the famed trout stream. The dam is to be removed this fall, when water levels fall seasonally.
The project is expected to cost about $35,000, and will result in a free-flowing stream that will allow for better fish movement and improve trout habitat.
The dam has "served no purpose for decades," according to Trout Unlimited, other than hurting conditions for trout. Waters above the dam are heated due to the ponding effect of the dam. This results in higher temperatures downstream, which are counterproductive to coldwater-loving trout.
Removing it is a "win-win for the environment and for anglers," said Lake Champlain Chapter President Rich Redman.
The dam was believed to have been built over a century ago to create a pool to be used as a source of water for a nearby stone quarry, said Bill Wellman, a longtime leader of the Lake Champlain Chapter of Trout Unlimited.
"The dam's purpose is lost in the mists of history, but we surmise it was used in some way for water supply to the adjacent and also long-abandoned quarry," Wellman said. We think the stream will most likely restore itself to its former condition once the dam is removed, so no major upstream work is envisioned right now."
The Lake Champlain Basin Program provided financing and assistance, and the Ausable River Association, Tri-Lakes Chapter of Trout Unlimited and Adirondack Chapter of Trout Unlimited assisted as well.
Wellman said retired DEC regional fisheries manager Bill Schoch, a member of the Lake Champlain Chapter, first proposed removing the dam last year.
"Considering the normal pace of these things, we've made excellent progress to get support, funding and all necessary permits in place now," Wellman explained.
Adirondack Council praised the decision as well.
"TU's efforts will allow trout and aquatic organisms easier access to a reach of the river that has been an obstacle since this dam was constructed," Adirondack Council Director of Conservation Raul "Rocci" Aguirre said in a prepared statement. "This helps to restore a section of the West Branch of the Ausable River to a more natural state, while removing a structure that served no useful purpose. It will make one of America's most famous trout streams a little wilder."