Blog: An amazing effort to track a deer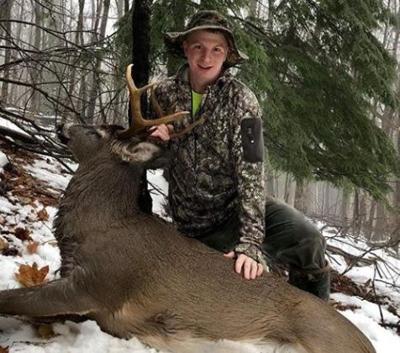 One of the most frustrating things a hunter can deal with is the inability to find a wounded deer after it's been shot.
We've all heard stories of hunters who spent hours looking for tiny drops of blood in the dark woods, only to lose the trail.
A story I saw in Maine's Bangor Daily News the other day was that of a hunter who went to amazing lengths to find the buck he arrowed, and it's a tale of not only persistence but also of the respect for wildlife and nature that this hunter and many of us have.
It's a long read, but a riveting one, with some great story-telling.
As the last few days of big-game seasons approach, it has become pretty clear that it is has been a season where a lot of big, mature bucks were taken. Where it will fall in terms of the overall take remains to be seen, but there have certainly been some slammers shot. 
I have seen a number of pictures of bucks with racks of 12 points and up shot in and around Warren, Washington and Essex counties. With some cold days coming up, there is still some good opportunities to fill a tag.