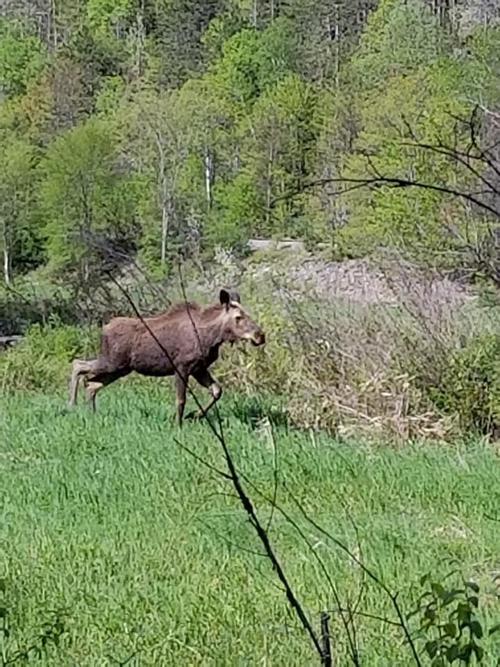 A moose calf has been causing some concern in Warrensburg, where many who have seen it in recent days wonder where its mother is.
The moose has been seen around Warren County Fish Hatchery and the east bank of the Hudson River in Warrensburg on-and-off this week. One person saw it struggling to swim across the rain-swollen Schroon River on Monday and yelled to it, prompting it to turn around.
The next day it was wandering near the hatchery, a short distance north, where hatchery staff got some nice photos of it.
Some have wondered why a moose of this size isn't with its mother, and there was concern they were wrongly separated.
The state Department of Environmental Conservation is aware of the calf's presence in Warrensburg, and an agency spokesman said there did not seem to be reason for concern as of Thursday afternoon.
"This is not unusual behavior at this time of year. Young moose born last year are now being separated from their mothers. They are on their own for the first time, wandering around seeking their own territory," spokesman David Winchell said.
I haven't heard where it was as of Friday, but hopefully it finds some territory away from the busy highways in that area.
Be the first to know
Get local news delivered to your inbox!