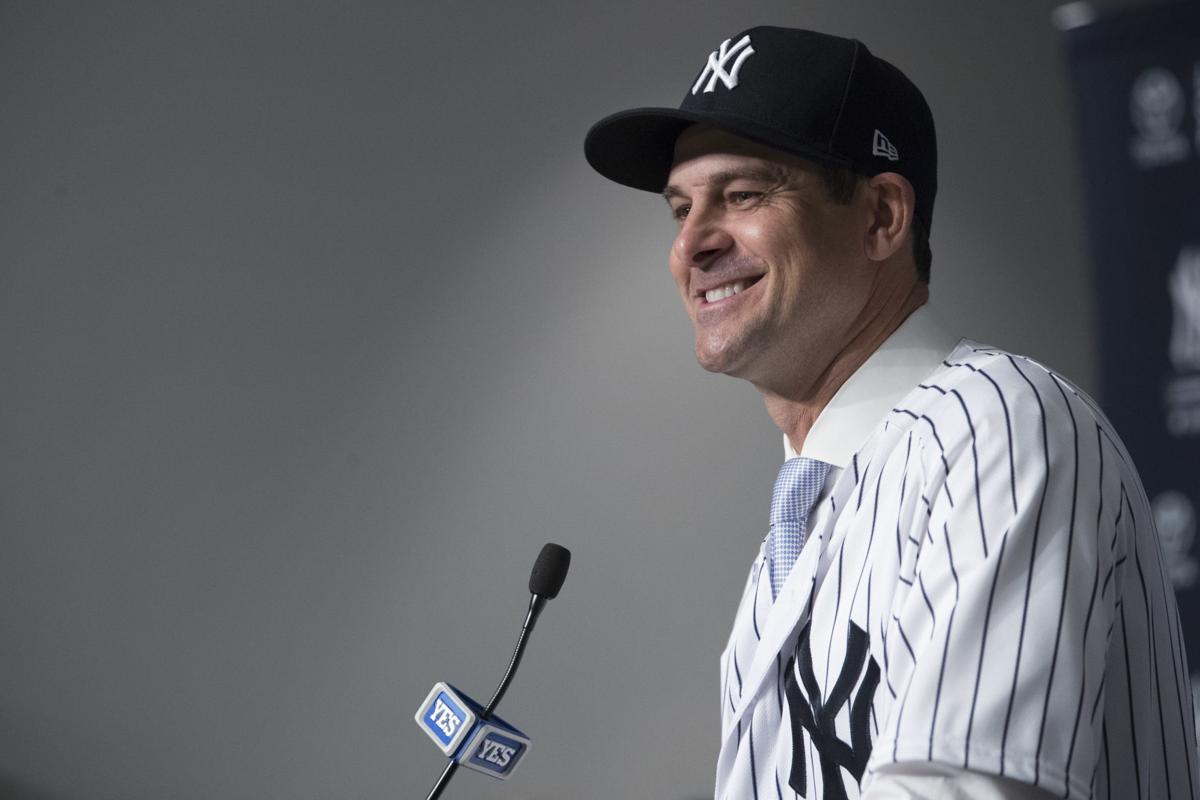 ALBANY — Aaron Boone will appear as a special sports guest during the #518Gives Telethon on Jan. 28 to benefit the Center for Disability Services.
According to a news release, all proceeds support the Center and its divisions, Down Syndrome Aim High Resource Center, Life Quality Solutions Incubator, the Prospect Center in Queensbury and St. Margaret's Center.
The former major leaguer and baseball analyst was named the manager of the Yankees earlier this month replacing Joe Girardi.
He will be joined by New York Giants rookie tight end Evan Engram at the Radisson Hotel in Albany. An autograph session is scheduled from noon to 2 p.m. with Boone and from noon to 3 p.m. with Engram.
For more information about the telethon visit cfdsny.org. The live event airs from noon to 7 p.m. on WXXA/FOX23.
Adam Colver is the online editor at The Post-Star. He manages The Post-Star's Facebook, Twitter, Instagram and poststar.com. He can be reached at acolver@poststar.com.