The nights are getting colder and ski mountains in the area are gearing up for another season on the slopes.
Recently, Gore Mountain Ski Area announced improvements for winter which include a new ticketing system to get you on the lifts faster.
The ORDA operated ski area is in the process of installing RFID scanners for all of its base lifts. Whiteface and Belleayre will also feature the technology this season.
I remember when this new technology came out I was hesitant, but now I embrace the change as it cuts out the ticket window entirely, unless you don't have an RFID card in hand.
For years, I have had a RFID pass tucked away in my coat from Stowe and this past season I got my Killington pass. As long as the pass technology does not change I can go online and upload and run to the lift.
There is nothing worse than putting all your gear on to stand in a long line, especially during holiday weeks, and miss out on valuable run time.
Other improvements include a new warming cabin at the top of Burnt Ridge which will be valuable for ski races as Echo is the preferred run for races.
The warming cabin was purchased in partnership with New York Ski Education Foundation.
Other improvements include overhauled snowmaking across the mountain and for those that like to spend the day away in the park. The Pot Luck and Wild Air trails will feature new "earthen" features.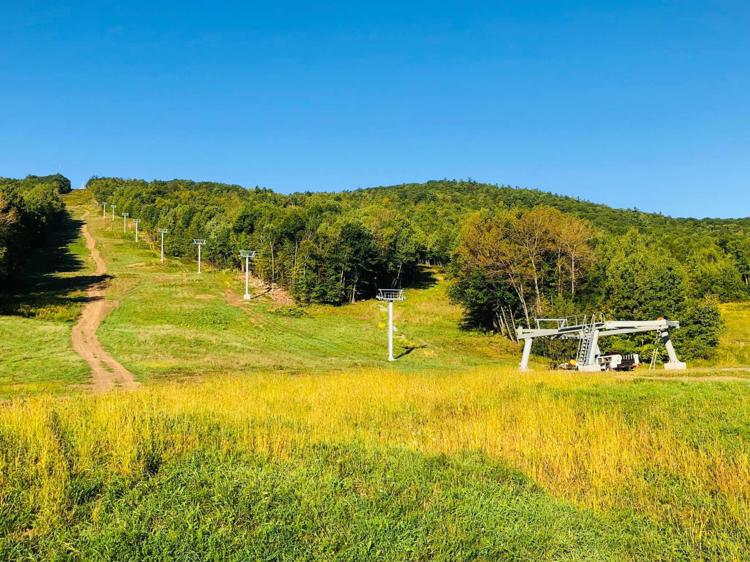 West Mountain
West Mountain is in the works of installing its new Northwest lift, showing off its progress recently on social media, with new towers and the setting for the lifts wheelhouse.
You have free articles remaining.
West Mountain also announced a new seasonal rental program event that will be held from 9 a.m. to 4 p.m. Sunday, Sept. 22. 
Renters will be able to get suited up with new Rossignol ski and snowboards that you can take home or to another mountain. 
The gear is a first come, first serve. 
Killington
At Killington, the mountain gondola area will be a construction zone as it is in the process of constructing a new K-1 Lodge.
The first phase of the $29 million project broke ground on July 18 and is expected to be completed and open for Winter 2020-21. The existing K-1 Lodge will be open this year with a modified entrance and then be razed during summer 2020.
The new three-story lodge will be more than 50% larger than the existing lodge totaling 58,000 square feet and include a full-service bar, dining, seating and 180-degree views.
For this season, the North Ridge Triple has been replaced by a quad which is expected to open for early season turns. 
At Pico, its snowmaking pond has been relocated increasing capacity and capabilities.