Blog: Marshall House to hold open house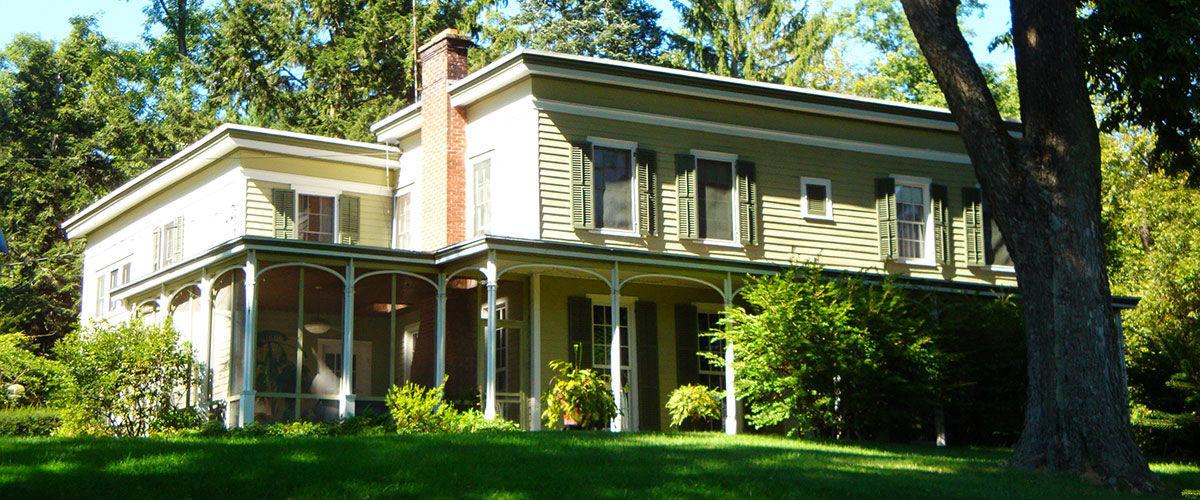 The Marshall House in Schuylerville is hosting an open house later this month to coincide with Banquet on the Bridge at Hudson Crossing Park.
The private residence is one of the area's few surviving Revolutionary War-era structures and the only one remaining from the Battles of Saratoga. The structure was known famously as a place of refuge and hospital for soldiers and families during the bloody week long battle in October 1777.
The house will open to the public at 4 p.m. June 28 and the cost is $10 for adults and free for children.
The Banquet on the Bridge is a fundraiser to support Hudson Crossing Park. Dinner will be served on Dix Bridge, which spans Saratoga and Washington counties in the park. The evening will feature food by Sweet Lou's Deli, Cakes by Alissa of Schuylerville and wine from Victory View Vineyard in Schaghticoke.
Two members of the community, Barbara Glaser and Schuylerville Central School senior Alice Voell-White, will be recognized by Hudson Crossing Park in the inaugural Sunshine and Seedling Awards.
To RSVP/purchase tickets, please email Hudson Crossing Park Director Kate Morse at kmorse@hudsoncrossingpark.org or call 518-350-7275 by Monday, June 18.
Adam Colver is the online editor at The Post-Star. He manages The Post-Star's Facebook, Twitter, Instagram and poststar.com. He can be reached at acolver@poststar.com.