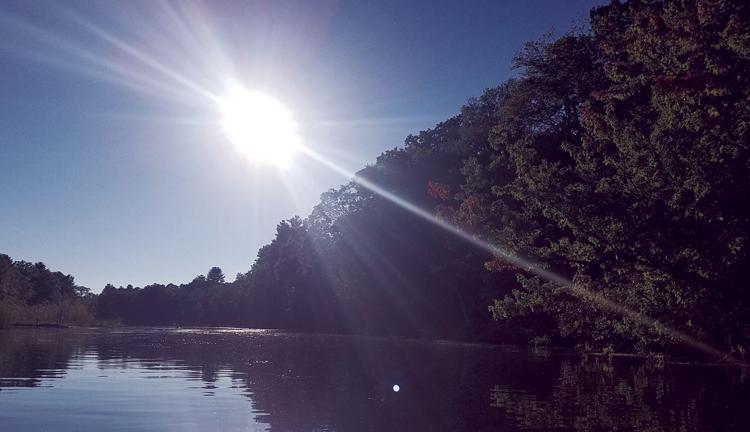 The first day of autumn is less than a week away and after this past weekend it can be a little hard to go pick out the pumpkins and hang the corn stalks.
With the Adirondack Balloon Festival starting Thursday, I recall some warmer than normal days at the airport last year as I watched balloons take to the skies in shorts and a T-shirt.
Once the fog rolled out on Saturday, I spent the day in my kayak taking advantage of the warm water and sunny skies on Fish Creek. 
Some trees are changing across the region including one tree that hung over the water showing off its bright red leaves.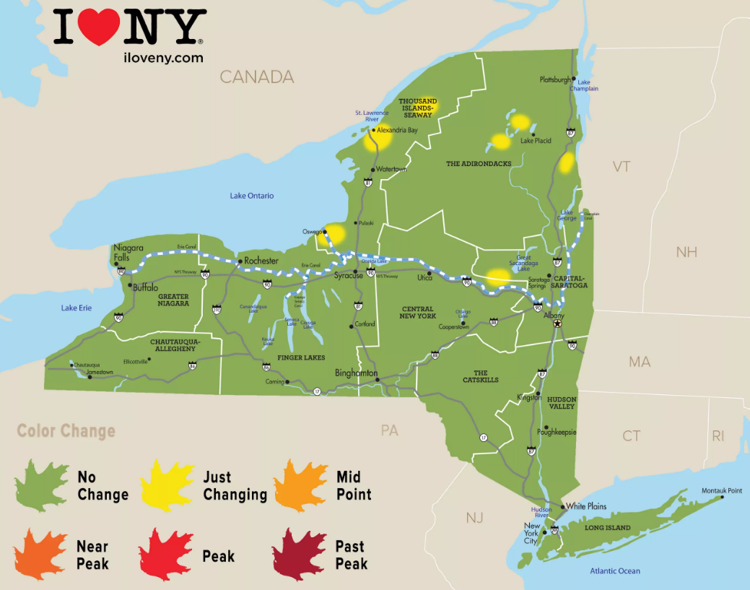 I Love NY issued its fall foliage forecast map on Thursday showing areas just changing. A new map will be issued every week throughout the season.
I have my eye on some hikes to take in the brilliant fall colors, but opted for a shorter hike due to the summer-like temperatures on Sunday.
My wife and I took our pups to the Hudson Pointe Preserve in Queensbury for a chance to cool off and to dip our toes in the Hudson.
The preserve offers a diverse setting showcasing cliffs along the Hudson to Big Bay and its marsh full of wildlife which included a large heron just off shore.
Plenty of boaters were out on the river as well Sunday taking in the brilliant sunshine as we let the dogs splash and cool off. These days are likely numbered.
My wife and I didn't completely dismiss the changing of the seasons picking up a bag of Macs at our local orchard.
For now I am enjoying the taste of fall but the traditional pie will have to wait.