In case you missed Chalkfest in City Park on Friday and the works of art which may not have survived the rain on Saturday. 
Art in the Public Eye announced the Chalkfest winners in a Facebook post. 
Congratulations to Angie Nardin and Nathan Reed from left to right. 
While photographing the event on Friday, one thing I missed was the finished product by featured artists and sisters Kristen and Ericka Wadleigh.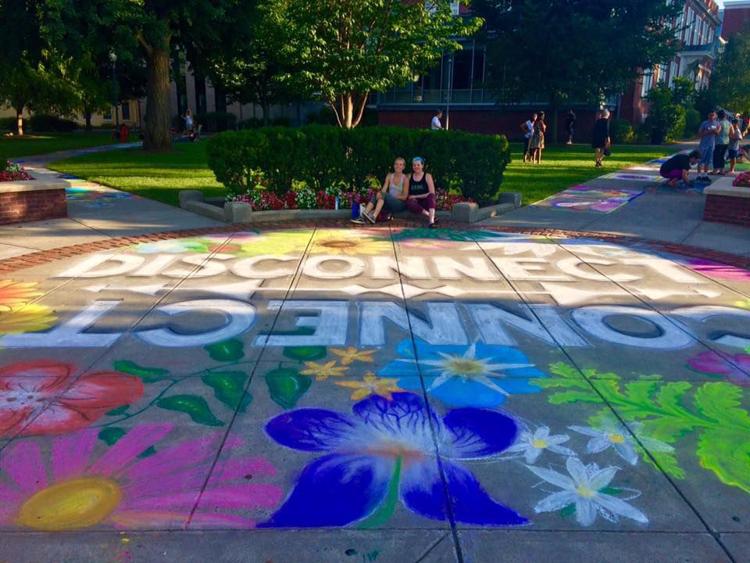 Remnants of the mural may still be downtown on the Maple Street-side of City Park.
The rain stayed away long enough for screening 'Coco' in City Park, which is also a part of Art in the Public Eye and events like Chalkfest benefit.
Films will continue through Sept. 7 with a rain date scheduled. Next week's film will be 'Goodbye Christopher Robin.'
For more photos from the event continue scrolling: