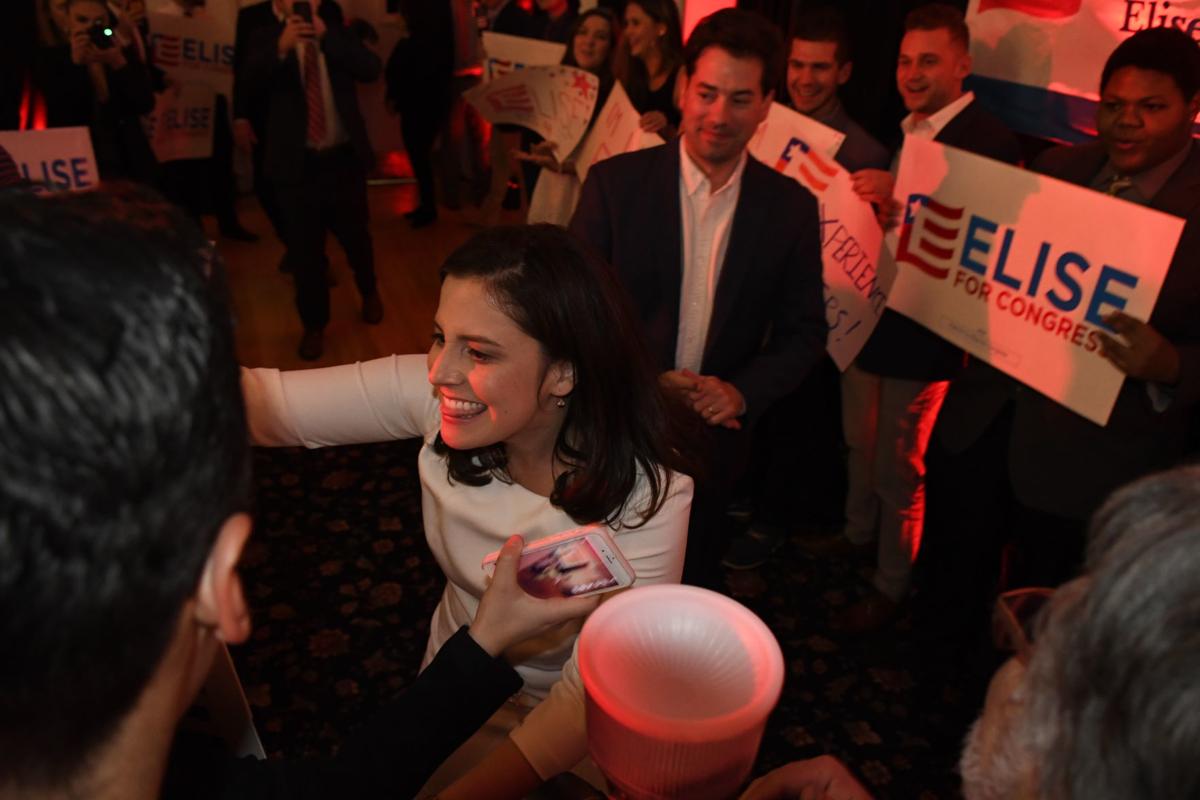 U.S. Rep. Elise Stefanik, R-Schuylerville, today is set to launch a new political action committee called E-PAC dedicated to electing more Republican women to Congress.
The kickoff will take place from 1 to 6 p.m. at the Samsung Solutions Center in Washington, D.C. Attending the event will be House Minority Leader Kevin McCarthy, House Republican Whip Steve Scalise, Liz Chaney, chairwoman of the House Republican Conference and National Republican Congressional Committee Chairman Tom Emmer.
Stefanik had recruited more than 100 women as the first female head of recruitment at the National Republican Congressional Committee. However, only one of those candidates prevailed and many of them did not make it through the primary.
Stefanik said in an interview with Roll Call that she was stepping back from the NRCC to "play big in primaries" – comments which drew criticism from the incoming head of the organization who said that the GOP typically remains neutral in primary.
Stefanik is seeking to put her money where he mouth is.
Be the first to know
Get local news delivered to your inbox!