Cuts to the federal food stamp program that took effect Friday have caused anxiety among local people who receive the benefits and those who run food pantries.
The cuts to the federal Supplemental Nutrition Assistance Program, widely known as food stamps, began last week with the sunset of higher benefits that were part of the 2009 federal stimulus package meant to help Americans through the recession.
Much deeper cuts to the program over the next decade are possible as negotiations about the federal farm bill wear on in Washington. The federal program is administered by the U.S. Department of Agriculture.
Food pantry use tends to increase later in the month, when people have burned through the food stamps they received in the beginning of the month. Salem Supervisor Seth Pitts fears the cuts could move the heavy use earlier in the month than usual at the Salem pantry and others in the region.
"The fourth week is the heaviest, but now I think we're going to see that in the third and fourth weeks," Pitts said. "People have less to work with and they run out quicker, so more people are going to use food pantries. It's a vicious cycle. It's going to get tough."
The benefits are dependent on income, household size and expenses. For a four-person household receiving the maximum benefit, the allotment will decline by $36, to $632 a month, according to the state Office of Temporary and Disability Assistance.
Cost-of-living adjustments are made to the program's eligibility requirements annually, and recipients saw a bump up Oct. 1, only to be cut back a month later with the expiration of the extra boost from the stimulus.
The holiday season is busy at food pantries, as many of them run special holiday dinner and "Christmas basket" initiatives, gathering enough food for needy families to have traditional Thanksgiving or Christmas meals.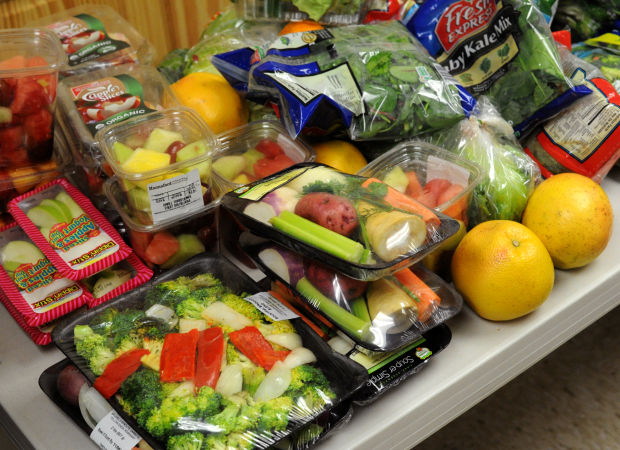 It's also a time when cash-strapped residents may be balancing buying food with higher heating bills and the purchase of Christmas presents for their children, Pitts pointed out.
The Salem pantry serves residents within the Salem school district, which includes Salem and parts of Hebron, Greenwich, Jackson and Rupert, Vt. The pantry may put together as many Christmas baskets this year as it ever has, Pitts said.
The immediate future for food pantries in Glens Falls doesn't appear any brighter.
"Funding for food is a massive concern," said Maj. David Dean, pastor of the local Salvation Army.
Dean sat with a couple earlier this week who saw their monthly allotment decrease by $20 to $100.
"They said, 'We just don't know how we will be able to do it on $25 a week,' " Dean said.
The Salvation Army runs a food pantry in Glens Falls that is open 30 hours a week, and Dean said the pantry has seen a slight decrease in use while the higher food stamp benefits were in effect.
During that time, more people seemed to have the money to buy food, but were still having trouble affording things such as heating fuel, he said.
"There was a services shift, from a bag of groceries to a big ticket item," Dean said. "I see it shifting back with this cut."
The Salvation Army's Glens Falls food pantry saw a heavy month of use in October, with 157 people coming in for food, compared with 133 during October 2012. The year-over-year increase in the number of meals the pantry dispensed in October grew by more than 500, which could signify need was growing even before the food stamps cuts are factored in.
"That's a pretty big difference in a month," Dean said.
Meanwhile, October was a light fundraising month, exacerbating the problem. Dean characterized current food levels at the pantry as "pretty light" heading into the holidays.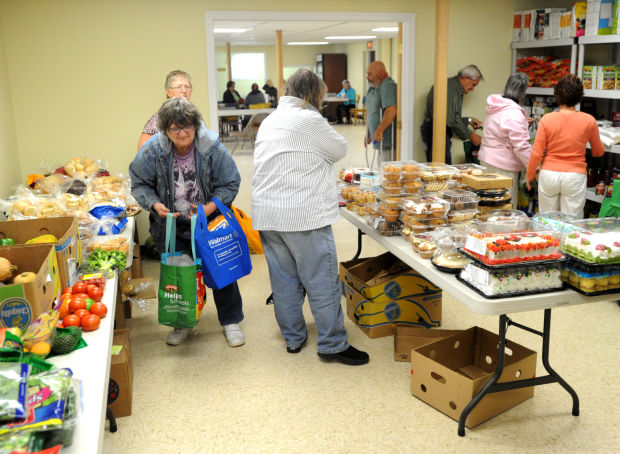 But the Salvation Army's largest challenge this year is that it has started its fiscal year, which began Oct. 1, deep in the hole compared with last year. The organization collected more than $17,000 to buy food for the needy in October and November last year, due in large part to an anonymous donor who offered to provide a funding match for other donations. The money was used to buy all of the organization's holiday food last year, Dean said.
"That hurts," he said. "We knew it was a one-time thing."
Food pantries also help feed a wider range of the population, beyond
those on food stamps. The Rev. Jim Bartholomew, director of the pantry in Cambridge, has seen people who were recently laid off and struggling but don't meet the food stamps threshold, he said.
That pantry is serving an average of 100 families per week, a major increase caused in large part by another local food pantry shutting down. The food stamps cut will likely increase demand.
"It may not seem like it to some people but if you're on food stamps, that's a big cut," Bartholomew said.