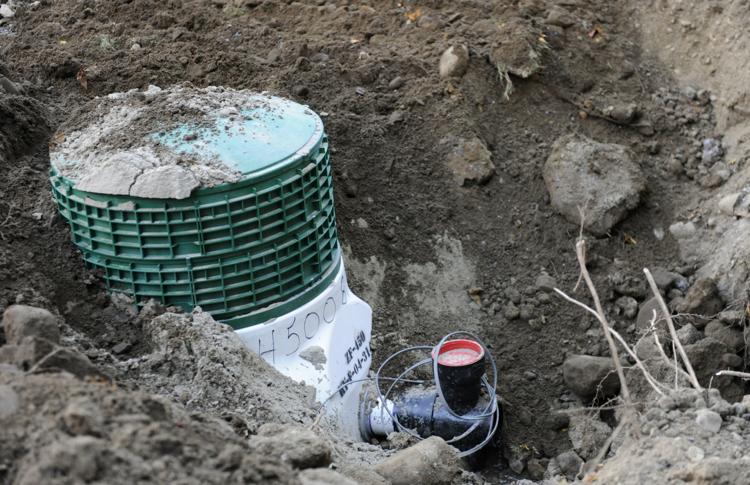 QUEENSBURY — A law requiring every property seller near a lake to test their septic system is nearly done.
After more than a year of detailed work, Supervisor John Strough finished the final draft of the law Tuesday.
The Town Board is expected to set a public hearing soon, possibly as soon as next month.
The development of the proposed law was bogged down by details. What would happen if it was too cold to test the septic system? What if it needed to be replaced, but the sale was going through in winter when the ground is too frozen for that work?
The board agreed to create escrow accounts and deadlines for testing or replacing the systems.
"Every time we go over it, more questions come up," said board member Tony Metivier, who eagerly received the final draft.
The law will not force owners to replace a functioning system, even if it's too close to the house, a neighbor or a water source.
All that matters is that it works.
And the testing happens when a sale is pending, so there's money available for the work, Metivier said.
The law is tailored to protect Lake George, Glen Lake and Lake Sunnyside. Only properties near those lakes are affected by the proposal.
"We really need to get a handle on what's going on with the lake and I think this is a big part of that," Metivier said.
Last year, only 11 properties in the proposed area sold. One had an old septic system. The others were updated, so they likely still work, Metivier said.
No testing was required with the sales, so Metivier was relieved when the buyer of the property with an old system voluntarily chose to replace it.
"That's one less to worry about," he said. "The others, based on what we know, they should be fine."
But they should still be tested, he added.
As a real estate agent, he insists that his clients do the test, but others skip it.
"Look, when you're spending $2 million on a piece of property, you should at least have a good, working septic system," he said.