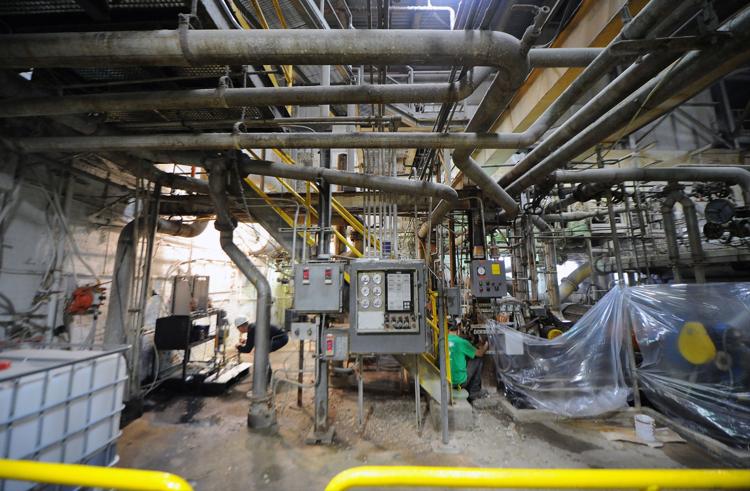 The immediate future for South Glens Falls is looking scary, Mayor Harry Gutheil said.
Sales tax revenue plummeted last month, and mortgage tax is down as well. Now village officials are staring into the unknown: a major tax challenge from SCA Tissue, which is being fought by the town. There's been some talk of trying to get the biggest taxpayer in the village to settle by offering a smaller tax bill, but village officials have no idea how much they might lose.
"We're left in the dark. Whatever happens, we're going to hear about it after the fact," Gutheil said. "It's going to affect every taxpayer, not only in the town tax they pay but also the school tax, even the library tax."
He proposed at Wednesday's board meeting that the village file for "intervenor status." That would allow the village attorney to have a seat at the table — involved in all negotiations and in the trial if it comes to that.
Gutheil pushed for that status even though it would cost the village money.
"We've tried to get some communication with the town," Gutheil said. "We don't have a handle on it and we need to protect our interests."
But the village hasn't budgeted anything for tax cases. It turned over control to the town assessor years ago, primarily to avoid costly cases, board member Bill Hayes said.
"I understand partly where you're coming from, but we didn't have to defend anything and all the costs were assumed by the town," he said. "That's the reason we don't have a village assessor anymore."
Gutheil acknowledged that.
"But I'm looking at what it will cost our people, and it's a lot more than the legal fees," he said.
He added that the village's financial future is looking bleak.
"Our sales tax revenue is down," he said. "Our mortgage tax is down. If the town settles (the SCA Tissue case), the exposure is not good."
Year-to-date, the village is only down $2,400 in sales tax. It has received $533,462 so far this year. But in the last month, it saw a big decrease. Last year at this time, it received $80,000 in sales tax. This time, it received $69,000.
"It's concerning," Gutheil said.
After a discussion in executive session on attorney costs for the SCA Tissue case, the board made no decision. Board members are awaiting more information from the village attorney on precise costs. They may be able to choose an option in which the attorney is copied on all legal paperwork but does not take on the more costly task of appearing in court and at negotiations.
Gutheil said he just wants to know what's going on.
"We'd like to be informed, and if we're not going to be, we'll look at intervenor status," he said after the meeting.