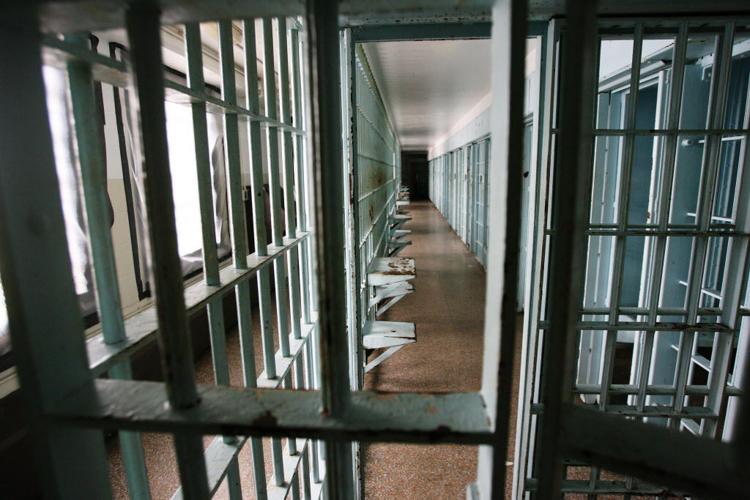 The new state law that will result in 16- and 17-year-olds who are accused of crimes being prosecuted as juveniles instead of adults takes effect next fall, and will result in counties having more teens to put in juvenile detention centers instead of jails.
Warren County leaders are looking into whether the former county jail at the back of the county Municipal Center can be converted to a regional detention center, to save local police trips to and from the closest center in Albany and counties the up to $600 a day to house them there.
Warren County Probation Director Robert Iusi said cost and transportation issues aside, the Capital District detention center probably won't have space for local detainees. Iusi said Warren County typically has up to five 16- or 17-year-old inmates at a time.
The state Office of Child and Family Services will visit the old jail on Dec. 7 to look at it and let the county know whether it could be converted.
Some ask whether the cost will be too high to convert the old asbestos- and lead-laden facility to usable space, particularly if the state favors a dormitory-like setting instead of cells.
"We're not sure what type of the facility the state is looking for," Queensbury at-Large Supervisor Ron Montesi said.
Queensbury at-Large Supervisor Doug Beaty said he doesn't think the jail would be convertible to the type of space needed. He said supervisors will also have to keep in mind that the school district where the facility is located will likely be responsible for the costs of educating the teens who are held there, which can amount to hundreds of thousands of dollars.
"In my eyes, that is a huge question," Beaty said.
He raised that issue again Tuesday at a joint meeting with Washington County, where officials assured him that the local school district would bill each juvenile's original school district for their educational costs.
At the Tuesday meeting, Washington and Warren counties officials began to make plans for a joint facility for juveniles.
They did not decide which county or town they would choose for the facility, but a closed detention center in Queensbury is being considered, as well as the old Warren County jail.
Neither county needs much space. Washington County has two to three juveniles a year who would likely be detained. Warren County averages four juveniles, Beaty said.
Hebron Supervisor and Budget Officer Brian Campbell wondered if it would be worth it to build a facility.
"If you hire five people a day to watch someone, that's not cheap either. That's an awful expense if you have one (juvenile). It might be better to send them out," he said.
But the state has only five juvenile facilities. The closest one, in Albany, is full, county Attorney Roger Wickes said.
Officials from both counties agreed that, if they create a facility, it would be small — perhaps fewer than 10 beds. They don't want it filled with teens from across the state.
"One thing we might not like is if we build it, they might come," Campbell said.
Beaty agreed. "We don't build it big enough for others to come," he said, although he suggested working with Essex County.
Supervisors decided a three-county proposal would be likely to get state funding and set up a subcommittee to create a plan.
"So that in two, three, four months, when things start happening, we're more prepared than other counties," said Granville Supervisor Matt Hicks.
They want to submit a grant request soon so they're considered before other counties.
Queensbury resident Travis Whitehead said supervisors shouldn't hastily reject the jail conversion idea, as the county will have to deal with the old structure at some point and converting it for use as a juvenile detention center may be cheaper than demolition.
County leaders found out this week it would cost about $400,000 to demolish the building, including removal of asbestos and 2 inches of soil under the building.
Iusi said a lot is still unknown about what will happen with the criminal justice system when the law changes, such as who will prosecute new juvenile cases in Family Court instead of in local and county courts.
"This will change how kids get arrested and how the county will deal with it," Iusi said. "Regulations are still being developed. There are a lot of questions that still have not been answered."