BLOG: Broadband for all gets final round of funding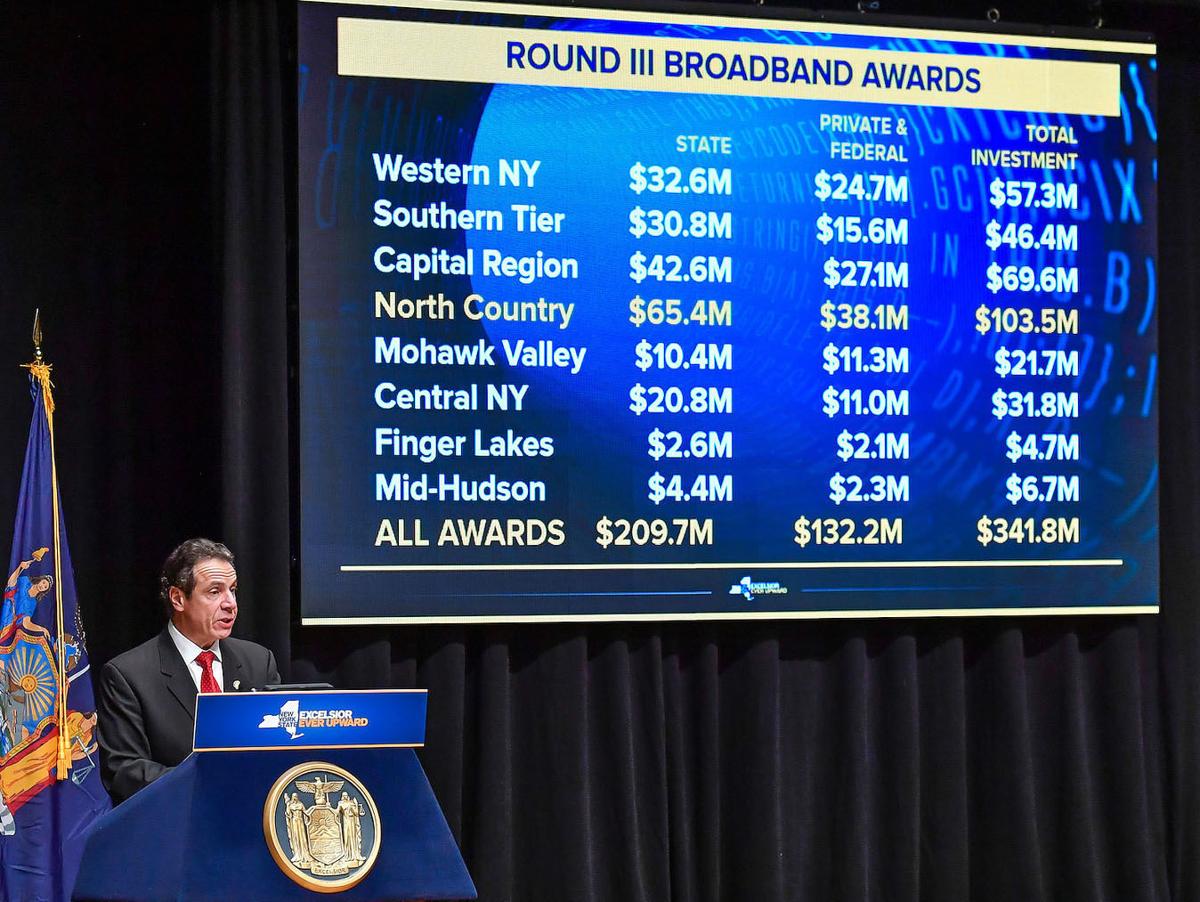 With the announcement of more than $209 million in last-mile broadband funding, Gov. Andrew M. Cuomo said on Wednesday, this last round of funding will provide 122,285 homes, businesses and community institutions across the state with access to high-speed Internet.
Since the program's launch in 2015, Governor Cuomo has secured high-speed Internet upgrades for approximately 2.42 million locations statewide. These latest awards through Round III of the New NY Broadband Program will close the final gap and bring high-speed broadband to all New Yorkers in every corner of the state, Cuomo said.
"Access to high-speed internet is critical as New York works to deliver the resources needed for industries to thrive and businesses to remain competitive in the 21st century global economy," Cuomo said while in Plattsburgh. "This cutting-edge program is advancing our vision to connect communities, empower entrepreneurs and residents, and support advanced technological innovation. "
And U.S. Rep. Elise Stefranik, R-Willsboro, said in a release on Wednesday, "Broadband internet is critical to succeeding in a 21st century economy.
"I applaud this announcement to ensure families across our district have access to this needed resource," said Stefanik. "Increasing access to broadband will increase commerce in our region and expand educational opportunities for our children. We must continue to work together at the local, state, and federal level to ensure North Country families have the resources they need."