BLOG: Gov. Cuomo focuses on child hunger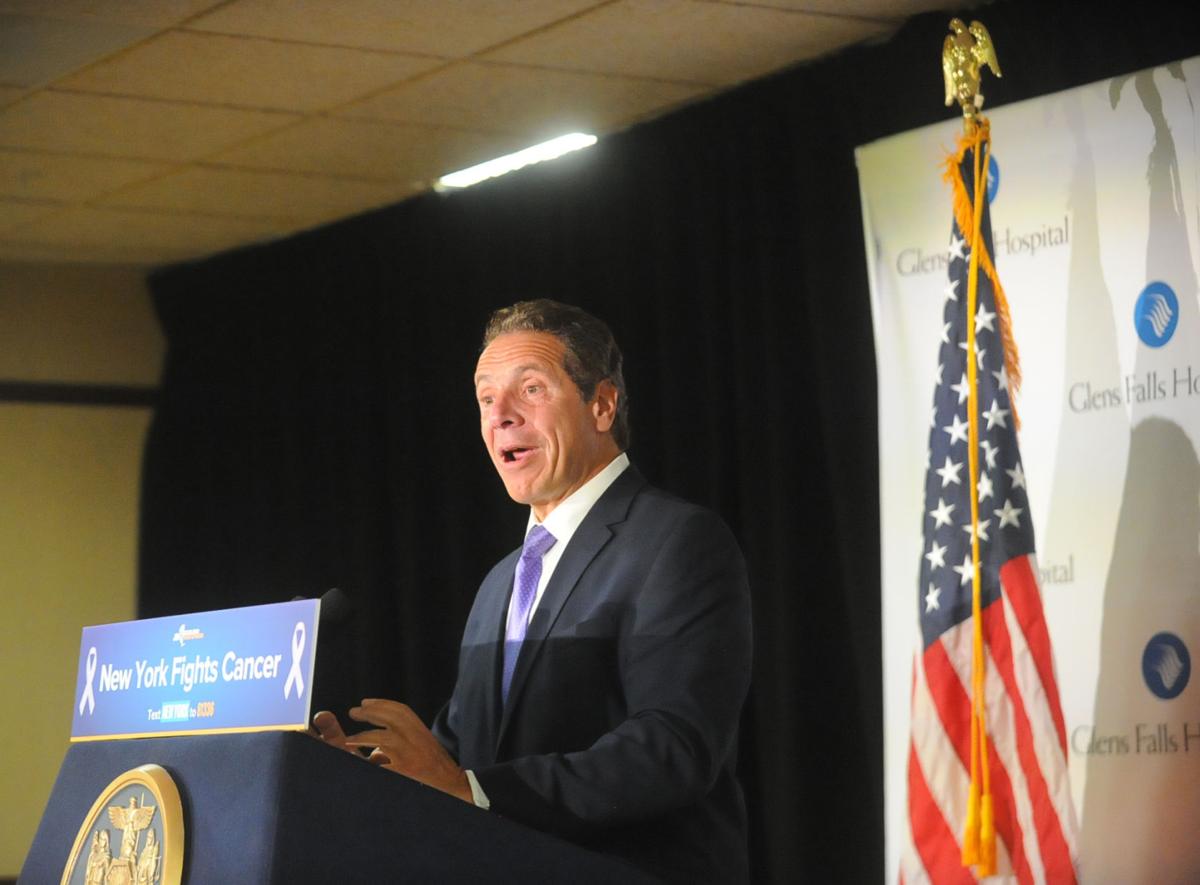 As Gov. Andrew Cuomo plans for Wednesday's State of the State speech, he has been releasing information on specific proposals, and Thursday, he turned his attention to hunger and school children.
In the 15th proposal released in advance of the speech, the governor called for a five-point plan, the "No Student Goes Hungry Program," that includes banning the policy of "lunch shaming" children who do not have money for school meals and requiring all SUNY campuses to have food pantries available to students.
In October, SUNY Adirondack opened its Food Source in the school's Community Hub in the Student Center to provide food for students who need it.
More than 570 food pantries are open at public and private schools in the state, but only about half of all SUNY and CUNY campuses have food pantries currently in place.
The governor is proposing a $1 million state investment for schools to require every SUNY campus to have a pantry, which would make it the first state in the nation to do so.
The governor's proposal also called for an end to "lunch shamming," which his office described as "a disgraceful practice in some schools where children are publicly humiliated in front of their peers by adults for not having money for lunch."
The proposal noted that in many cases, these students are forced to wear a sticker or bracelet, or have their name called over the loud speaker. In other cases, these students are given alternative, lesser quality lunches, such as a cold cheese sandwich when other students get hot lunches. Other national news reports have reported children simply being denied food if they cannot pay.
The governor will propose a law that would prohibit any public act to humiliate a student who cannot afford lunch and ban alternative lunches. It will require students to receive the same lunch as others starting in the 2018-19 school year.
The governor's proposal would also extend the time schools would provide breakfast for students. High-need schools are required to offer breakfast, but the law allows flexibility when it is offered, and many offer meals in only a limited time frame, the governor's office said.
In order to allow students to have breakfast and to prevent them from going hungry during morning classes, the governor will propose requiring schools with more than 70 percent of students eligible for free or reduced-price lunch to provide breakfast after the school day has begun for the next school year.
The state will provide technical assistance and capital funds for equipment such as coolers and vending machines to support breakfast after the bell. An estimated $7 million in capital funds will support expanded breakfast for 1,400 schools.
The proposals would also double the state's investment in the Farm to School program to support the use of healthy, local food in school districts across the state. The governor is proposing doubling the state's investment to $1.5 million in Farm to School projects.
Finally, Cuomo wants to increase the reimbursement schools receive for lunches from the current 5.9 cents per meal to 25 cents per meals for any district that purchases at least 30 percent ingredients from in-state farms.
You can read Bill Toscano's blog at poststar.com/blogs or his updates on Twitter, @billtoscano_ps.