BLOG: From 'Almost, Maine' to 'Our Town'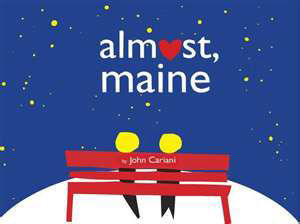 A play that was professionally produced last summer in Lake George found a less-than-welcome reception at a high school in Michigan this month
"Almost, Maine," which was presented by Lake Theater in late August and early September last year, was supposed to be the fall play at Benzie County (Michigan) High School. That is, until school and district administrator read it.
According to the news website UpNorthlive.com, officials said the play contains "mature content," and is inappropriate for the high school theater group. This is the second time the play has been cancelled because of these concerns. Three years ago Maiden High School in North Carolina canceled a production of 'Almost, Maine' after "some parents and area churches complained about the play's inclusion of a same-sex couple according to students.
However, in 2009-2010 and 2011-2012, it was the most-oreduced high school play in America, according to Billboard Magazine.
"Almost, Maine" contains several short plays about love and loss, including one with two men declaring their love for each other. According to the Traverse City Record-Eagle, Superintendent Matt Olson said he nixed the show after local residents voiced some concerns. He said the decision was not based on that part of the play.
Instead, the students will perform the old standby, "Our Town."
You can read Bill Toscano's blog at poststar.com/blogs or his updates on Twitter, @billtoscano_ps.