BLOG: West fires up snowmaking on The Cure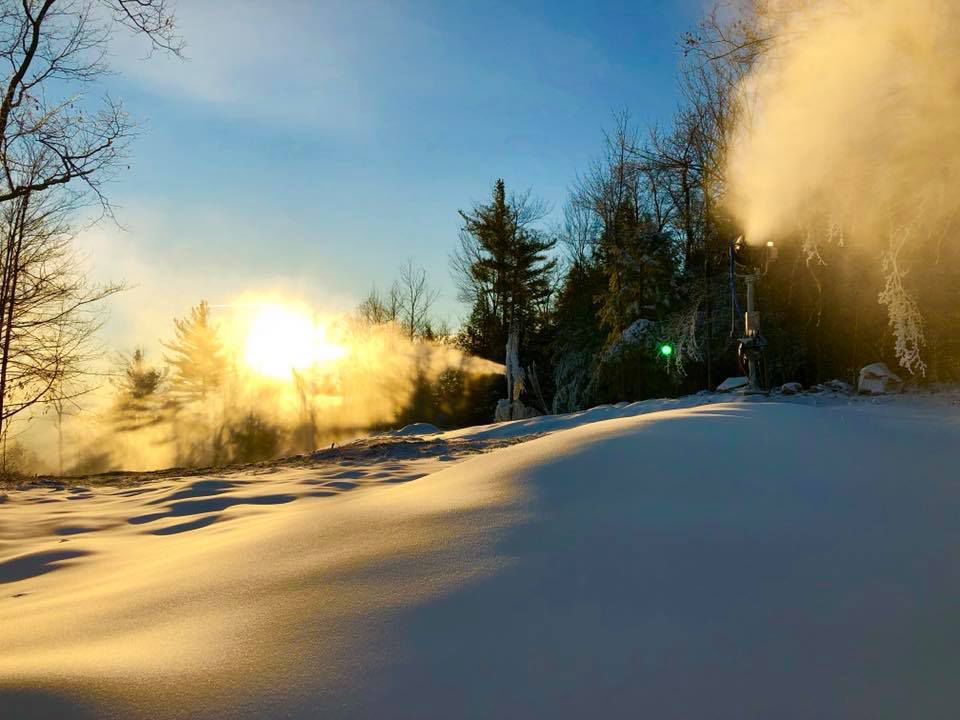 On my drive into work this morning I have a pretty good view of West Mountain from South Glens Falls. 
A familiar white substance was firing away in anticipation for opening day. The Queensbury ski area was anticipating an Dec. 8 opening, but has since pushed opening day back to Dec. 16.
Despite the delay, snowmaking began on The Cure for the first time ever.
Last week, the West Mountain team installed seven new tower guns on the trail and three others on The Face. 
Willard Mountain Ski Area in Washington County also joined in on the snowmaking fun on Tuesday.
Snowmaking efforts have also expanded at open ski areas including Gore Mountain. 
The mountain which opened up the gondola have moved on to expanding terrain at the Ski Bowl and several lower mountain trails.
Adam Colver is the online editor at The Post-Star. He manages The Post-Star's Facebook, Twitter, Instagram and poststar.com. He can be reached at acolver@poststar.com.