Blog: Living in the dead zone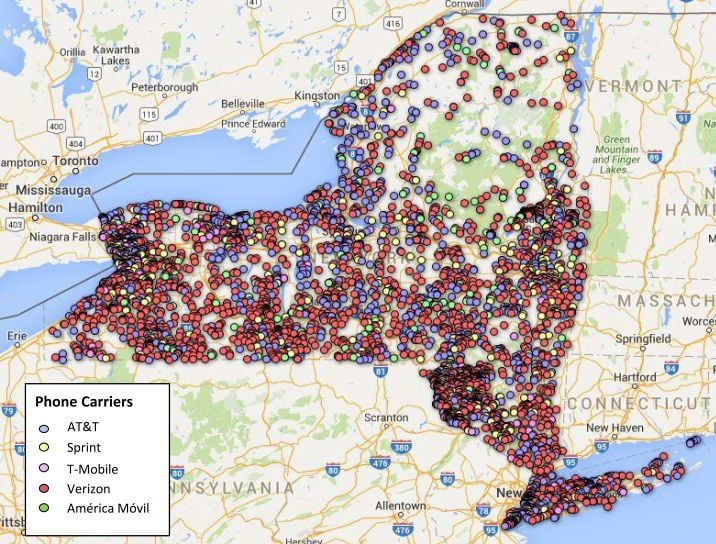 About 22 hours later electricity was restored to my neighborhood and what a relief it was.
A big thank you goes out to the National Grid workers who were dealt a tough hand and those remaining without power hang in there.
Wednesday night's wind storm brought down trees on a nearby road that supplies my northern Saratoga County neighborhood with power. It made for a long, dark and cold night and day.
I woke up Thursday morning to roars of starting generators and a black screen on my alarm clock.
We managed to keep our food cold enough by moving it into the garage to take in the 30 degree weather, which felt much colder with the wind.
We get a triple whammy when the power goes out in my neighborhood as cell service is non-existent at best. We use a cell booster, which connects to our internet, so when the power goes so goes the internet, the land line and communication to the outside world.
Our water also shuts off, but thanks to our water guy who camped out overnight and throughout the day kept us supplied with that at the very least.
In 2016, U.S. Sen. Charles Schumer released a study finding Saratoga County as the third worst county for dead zones in the state. Only Erie and Sullivan counties were worse. New York is home to 4,000 dead zones for cell coverage the study found.
"When it comes to cell service across Upstate New York, these dead zones are proof carriers need to — quite frankly — raise the bar," said Schumer. "The entire Upstate New York area should not be home to over 4,000 dead zones. 
The study was conducted by asking residents to submit their local cellphone dead zones via his website. Schumer said crowd-sourcing this data collection would be used to help wireless carriers better track service interruptions for their coverage maps.
While Saratoga County is by far the middle of the Adirondacks and is not alone across the state where cell service remains spotty at best. 
Where my concern lies is when storms come through the area, all utility lines are impacted leaving residents in dead zones with no way to contact emergency services where residents are vulnerable. 
Sen. Schumer recognizes the public safety hazard as many in my neighborhood, but what are the phone companies doing about it?
Adam Colver is the online editor at The Post-Star. He manages The Post-Star's Facebook, Twitter, Instagram and poststar.com. He can be reached at acolver@poststar.com.