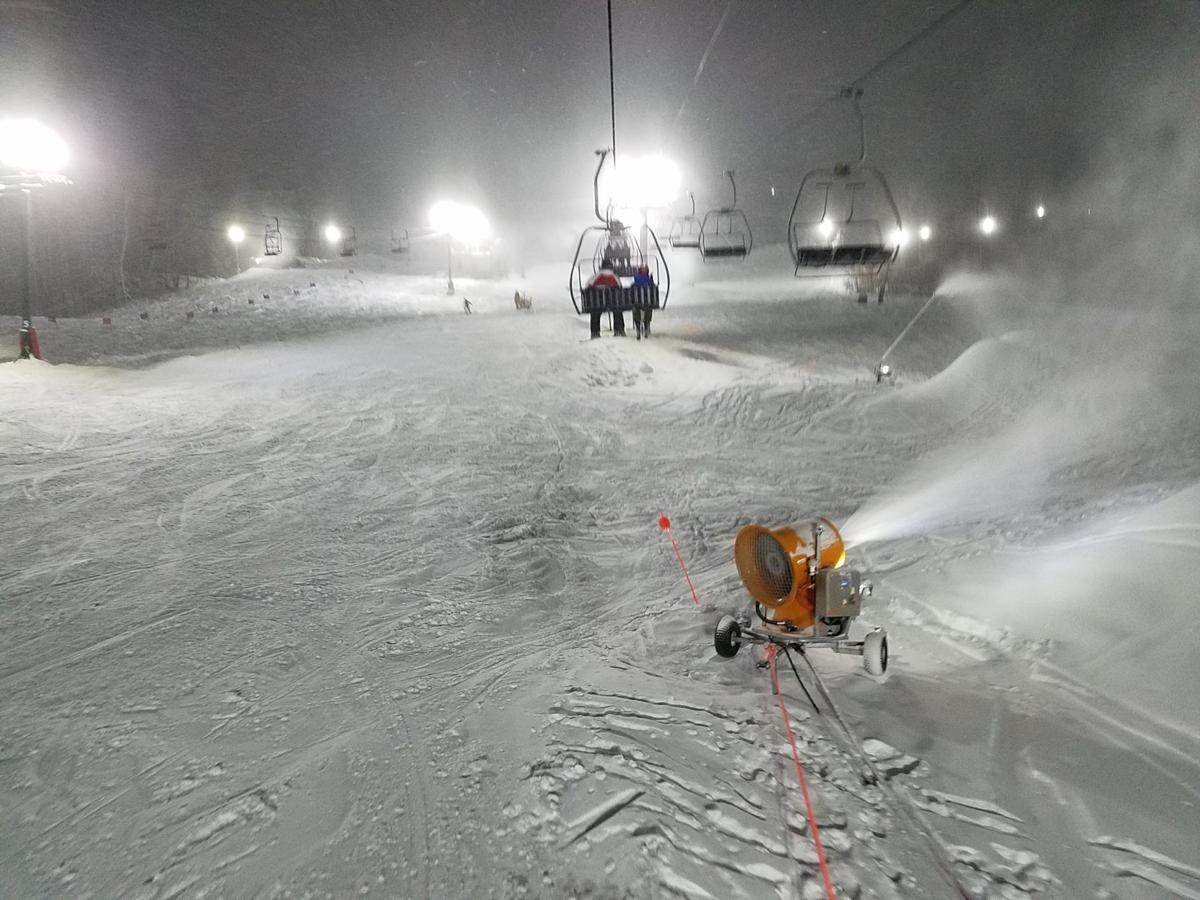 On Friday morning, I forgone shoveling and snowblowing in favor of digging my snowboard out of the depths of my garage.
Fresh snow was falling and only work stood in my way of making fresh tracks.
I made it over to West Mountain at about 4:30 p.m. for some night riding, something I haven't done since college at Titus Mountain in Malone. 
The parking lot was half full and the lodge was bustling as students had the day off and skiers and boarders alike were taking advantage of the conditions.
Once I navigated the ticket line and suited up, I made my way to the West Express and up the mountain. 
Packed powder and powder conditions awaited me as fresh snow continued to fall and West Mountain continued its snowmaking efforts.
A good crowd held over from daytime and my first lift ride up and down the mountain took nearly a half hour due to the size of the crowd. The crowd eventually dissipated allowing runs two through seven to fly by.
I was surprised by how many pow stashes were left on the outskirts of the face and the gnar wall and the soft turns kept me coming back for more.
Some of the high trafficked areas began to show its wear from a busy day and a battle to keep my goggles clear forced me into the lodge for a quick warm up.
I headed back up for one more run as a driveway filled with snow and dinner was calling my name.
I really couldn't ask for a better first time out this season.
There will be more opportunities as more snow in the form of a Christmas present for ski areas is on the way and typically I'll avoid the holiday price hike and large crowds.
If you do plan on hitting the slopes over the holiday break I have put together a slideshow of nearby ski areas less than a two hour drive away from Glens Falls, not depending on the weather.
You can also keep tabs on the latest ski conditions by bookmarking poststar.com/skiconditions and a link may also be found on the weather page of poststar.com. If you are using a mobile device turn it sideways to show more info.
Merry Christmas and happy skiing and riding.
Adam Colver is the online editor at The Post-Star. He manages The Post-Star's Facebook, Twitter, Instagram and poststar.com. He can be reached at acolver@poststar.com.