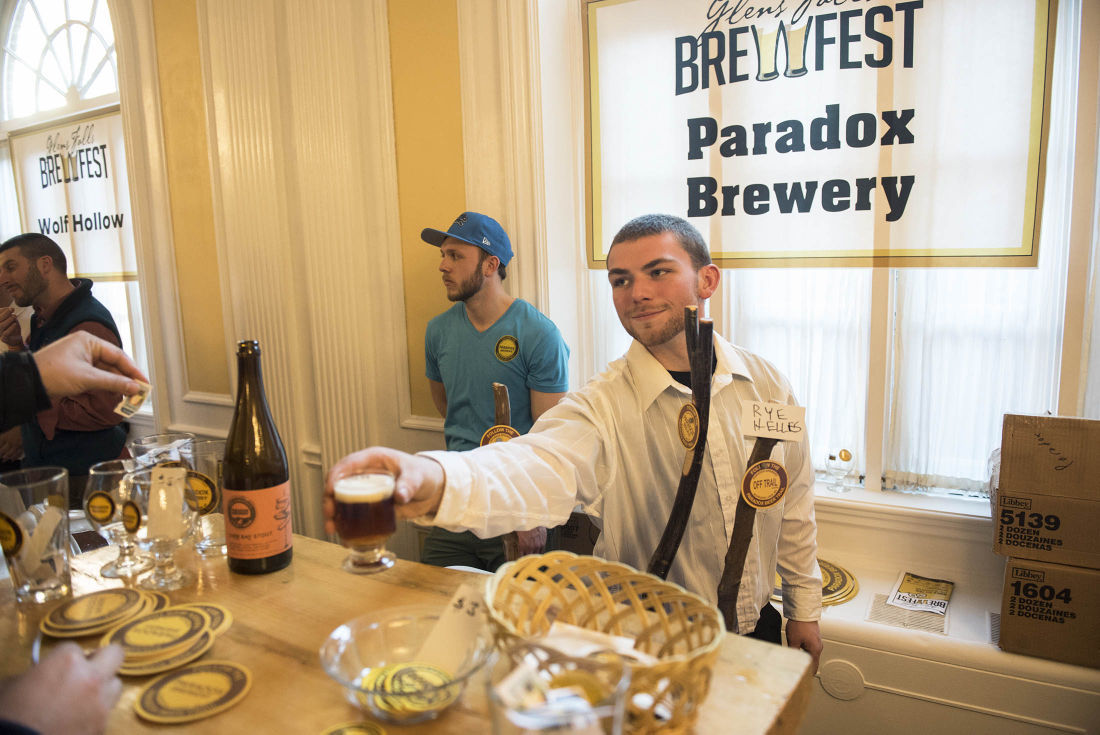 With the unseasonably warm weather this week, it certainly felt like summer and what goes better with summer? It is ice cold beer.
Unfortunately the tease came and went, but the beer remains.
On Saturday, the Saratoga Beer Summit will be held at the Saratoga City Center. The event will feature more than 160 beers from more than 80 breweries across the country.
The summit is the culmination of Saratoga Beer Week which featured wine and cider on Thursday and Friday. The event begins at noon and tickets cost $55 for VIP and $35 for general admission.
The Glens Falls Brewfest, benefiting the Adirondack Theatre Festival and the Feeder Canal Alliance, will be held from 4 to 7 p.m. March 3 at The Queensbury Hotel.
Advance tickets are $45 with day of tickets at the door costing $55. Price includes: beer, cider and wine tastings, free food samples, souvenir tasting glass and live music. Tickets can be purchased at https://gfbrewfest.securem2.com/ or at Cooper's Cave Ale. Co.
If you didn't get enough, The Adirondack Pub & Brewery will be hosting Barrelfest at 1 p.m. March 10. Tickets are $40 in advance and $45 the day of which includes a souvenir sampling glass, live music and free snacks.
To go along with all of the beer events it starts with a great base of breweries. The governor's office announced last week that New York is home to 400 breweries. This is a new record that dates back to 1876 when the state was home to 393 breweries.
The number of breweries has skyrocketed in recent years as the state continues to invest in the craft beverage industry.
Adam Colver is the online editor at The Post-Star. He manages The Post-Star's Facebook, Twitter, Instagram and poststar.com. He can be reached at acolver@poststar.com.