Dragons fall, but alive
SAUGERTIES  The Dragons still have a chance. Glens Falls lost to Saugerties 8-7 on Wednesday, but got lucky when Albany also lost to Amsterdam.
more
INDIANAPOLIS (AP) — Shenise Johnson scored 19 points to lead a balanced offense and the Indiana Fever ended the New York Liberty's five-game winning streak with a 84-72 victory Wednesday night.
more
DEAR ABBY: I'm a 19-year-old woman in college who still lives with my parents. I found out something several weeks ago that's bothering me, and I need advice badly.
more
BEVERLY HILLS, Calif. (AP) — John Legend is bringing his talents to a TV drama about Southern slaves fighting for freedom.
more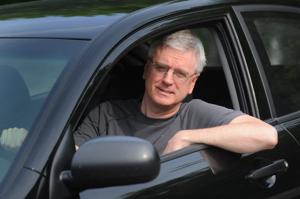 Look back at Post-Star Sports Editor Greg Brownell's drive across the country in the summer of 2015.
Most Read on PostStar.com