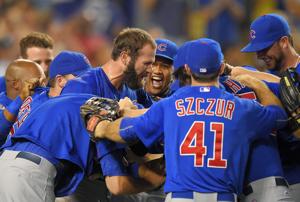 LOS ANGELES | Even after pitching his first career no-hitter, Jake Arrieta wasn't too big to wear his PJs.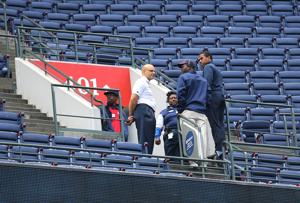 ATLANTA  As a photo of a smiling Gregory Murrey flashed on the Turner Field scoreboard, a lengthy pre-game moment of silence was held Sunday …
more
SAG HARBOR, N.Y. (AP) — A New York City real estate executive has been arraigned on drunken driving charges after a fatal car crash in the Hamptons.
more
"It may be the last day of August, but for me, summer isn't over until Labor Day."
more
DEAR ABBY: Three years ago I gave my adult daughter, married with a child, more than $16,000 to help pay off her debts because she couldn't pay her bills. She and her husband maintain separate accounts, which I find odd. He pays certain expen…
more
Justin Bieber cried, Taylor Swift won most of the awards and Kanye West ranted onstage, but Miley Cyrus still owned the 2015 MTV Video Music Awards.
more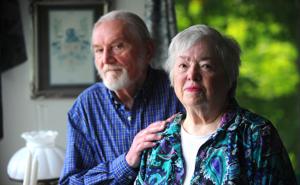 Editor's note: Patricia and Robert Foulke visited 131 retirement communities and gathered information from each as a way to help make their decision when the time comes. The following is the first part of a series looking at retirement communities.
Most Read on PostStar.com