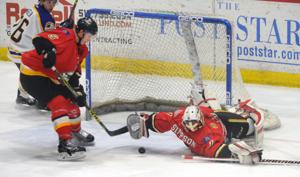 GLENS FALLS  After two goals in the first two minutes, Greg Wolfe thought the Adirondack Thunder might score six on Friday night.
What's New
From sports icons and acting legends to world leader…

Yahoo Food conducted a survey that revealed how Amer…

It's that time of year again! Thanksgiving is almost…

See photos of the many years of demonstrations, cour…

Could you use a new Flat Screen TV and Comfy Recline…

View state health inspection data for area restauran…

View map of the locations of items as featured in print.

See the most popular names in N.Y. and the U.S. through 2014

See who won this year's contest!

Search county employee pay for Warren, Washington an…

Take a look at new opportunities to volunteer.
more
NEW YORK (AP) — Police say a woman has been killed after a school bus jumped a curb in Brooklyn.
more
"It does seem wrong that Glens Falls has to pay a county police bill even though it has its own force."
more
DEAR ABBY: Every December my wife virtually buries our home in Christmas decorations. It's not just the tree and stockings in the living room; she's not happy until there are Christmas towels and Christmas soap in the bathroom and another tre…
more
CAMBRIDGE, Mass. (AP) — Joseph Gordon-Levitt has gotten a little roast along with his pudding.
more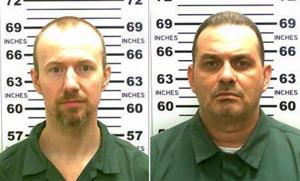 The escape by two convicted murderers from maximum-security Clinton Correctional Facility captivated the nation for more than three weeks in June, as local police officers and corrections officers assisted with a manhunt on a level rarely see…
Take our poll
Loading…
With the pool of presidential candidates narrowing, which front-runner do you support?
Most Read on PostStar.com